Save BIG with AncestryDNA UK during DNA Day Sale – only £59!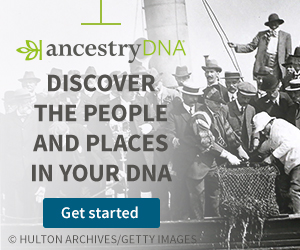 Save 25% at AncestryDNA: See what your DNA reveals! Take an AncestryDNA® test to discover your ancestors' origins and start a journey into your past. Save during the AncestryDNA DNA Day Sale: regularly £79, you pay just £59! Sale valid through April 28th.
New and Improved AncestryDNA Matching Tools
When you purchase your AncestryDNA test kit and receive your results, you'll get access to the brand new AncestryDNA matching tools.
AncestryDNA has redesigned the DNA Match experience to help you make more discoveries, faster. You can now use color coding, custom labeling, and other innovative new tools to see your AncestryDNA connections in the clearest light possible. Click HERE for details.
©2019, copyright Thomas MacEntee. All rights reserved