Save 50% or more at DNA Bargains!
Every day someone is making amazing discoveries about their family history through personal DNA testing. DNA Bargains has all the latest information on available DNA tests and resources on how to get started with genetic genealogy. PLUS check out our latest deals on DNA test kits – with savings of 50% or more!
Are you curious about DNA testing? Ever wonder about your ethnic background and where you come from? Are you trying to find a birth parent or a long-lost sibling? Personal DNA testing has provided amazing opportunities for many over the past few years. At DNA Bargains, you can get all your DNA testing questions answered including:
Which DNA test is right for me?
What is the difference between the DNA companies including Ancestry, MyHeritage, 23andme, FamilyTreeDNA and others?
What other family members should I have tested for DNA?
What will the DNA test data reveal?
How private are DNA tests?
Get answers to these questions and many more at DNA Bargains!
---
AncestryDNA:

Save 50%

on the World's Most Popular DNA test kit!

Just $49 USD!

SHOP NOW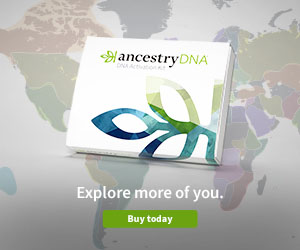 AncestryHealth: Save $80 USD – only $99 USD plus get 3 months of Ancestry World Explorer for just $1 USD! SHOP NOW
DNA

Hunters

Society: Save 50% on a 1-year membership with LIVE ZOOM sessions and make REAL PROGRESS with your DNA research in 2021! SHOP NOW
FamilyTreeDNA: Save up to $70 USD on Y-DNA and mtDNA test from FamilyTreeDNA … make REAL PROGRESS with your DNA and genealogy research! SHOP NOW
MyHeritage DNA:

$39 USD

for a DNA test kit? YES VIRGINIA there is a Santa Claus! Regularly $79 … don't let this sale GET AWAY! SHOP NOW
---
Save 70% on Whole Genome Sequencing at Nebula Genomics
Did you know that most DNA tests decode only 0.02% of your DNA? Nebula Genomics uses Whole Genome Sequencing to decode 100% of your DNA and produce 10,000 times more data than other DNA tests like 23andMe and AncestryDNA. Begin a lifetime of discovery with full access to your genomic data, weekly updates based on the latest scientific discoveries, advanced ancestry analysis, and powerful genome exploration tools.
Create a FREE ACCOUNT at Nebula Genomics and upload your DNA test data from AncestryDNA or 23andMe … you'll receive a new report based on your DNA each week!
PLUS there is a HUGE SALE on a Whole Genome Sequencing! Save 70% on 30x Whole Genome Sequencing! Regularly $1,000 USD, you can get this amazing test for just $299 USD! Click below to get started!
©2020, copyright Thomas MacEntee. All rights reserved.