Get FREE ACCESS to all Australian and New Zealand records now through July 28th!
FREE ACCESS to Australian and New Zealand Records at Ancestry!* Discover more about your ancestors with this amazing FREE ACCESS deal this weekend!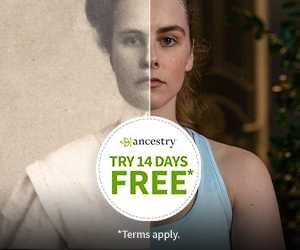 The collections include census images and indexes, birth/marriage/death records, obituaries and more!  Click HERE for free access! NOTE: you may need to create an account at Ancestry.au if you already have an Ancestry.com, Ancestry.ca or Ancestry.co.uk account.
*Access to the records in the featured collections will be free until 28 Jul 2019 11:59 pm AEST. To view these records you will need to register for free with Ancestry.com.au with your name and email address. We will then send you a username and password to access the records. After the free access period ends, you will only be able to view the records in the featured collections using an Ancestry.com.au paid membership.