Do You Remember the Sears Wish Book each Christmas? Get FREE ACCESS to the Historic Catalogs of Sears, Roebuck and Co., 1896-1993 at Ancestry
Each year I would look forward to the arrival of the Sears & Roebuck, Co. catalog but more so around Christmas. Remember the amazing pages filled with toys, games and even trendy items like Pong?
Do you know what your great-grandparents wanted for Christmas? Or what it was like to make Thanksgiving dinner generations ago?
Get an idea by looking at the Sears Catalog through the years. With an ever-widening range of products like jewelry, Freemason pins, musical instruments, and sewing machines, the catalogs provide an important record of what life was like then.

*You can explore this amazing collection for free now through 11:59 pm MT on 02 Jan 2020.
AncestryDNA on SALE!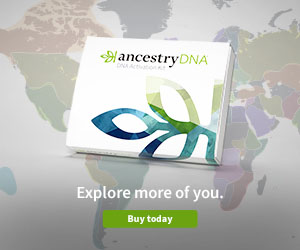 AncestryDNA: Save 40%* on AncestryDNA test kit! Stock up now for the holidays and get AncestryDNA for just $59 USD! BONUS! Also save 20% on Ancestry Gift Subscriptions! VIEW DETAILS
*NOTE: Sale valid through Wednesday, November 27th. Shipping and sales tax NOT INCLUDED.  AncestryHealth® not available in NY, NJ and RI.
Save 20% on Ancestry Gift Memberships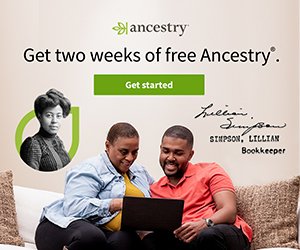 Save 20% on Ancestry gift memberships and get Table Topics – a game of family-themed questions that'll have people talking, laughing, and listening – for FREE**! Sale valid through November 27th. VIEW DETAILS
*Keep in mind that this is a one-time, non-renewing membership and you will only be billed for the cost of the membership you select above. Ends 27 Nov 2019.
**With purchase of any gift membership while supplies last.
©2019, copyright Thomas MacEntee.  All rights reserved.