Give the Gift of Ancestry to Friends & Family … and YOU TOO!
Save 30%* on an Ancestry® Gift Memberships. Bring your loved ones closer to their past—and each other. Click the ad below to get started!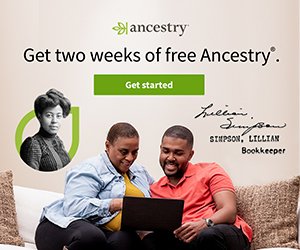 *Offers end 31 Dec 2022 at 11:59 p.m. ET. Offers available for new gift memberships only and not for renewal of current gift memberships. Keep in mind that this is a one-time, non-renewing membership and you will only be billed for the cost of the membership you select above.
Can You Use an Ancestry Gift Membership Yourself?
Actually, if you currently have a paid Ancestry subscriptions OR if you just have a free account, there are ways you can get an Ancestry Gift Membership for yourself!
Basically, for current Ancestry paid members, you will need to CANCEL your current membership and then use the Ancestry Gift Membership. You can set the start date for 90 days in advance – so this option only works if your current Ancestry paid membership expires soon.
From the Ancestry Gift Membership FAQ:
Can I buy a gift membership for someone who is already registered with Ancestry? Yes, as long as your recipient doesn't have an active, paid subscription. If you buy a gift membership and then find out your recipient has an active paid subscription, you can transfer the gift membership to someone else by calling Ancestry Member Services via the local phone numbers below—or request a refund within thirty days of your original purchase date, as long as it is prior to the gift start date that you selected when you purchased the gift membership. No refunds are available after the gift membership gift start date.
©2022. copyright Thomas MacEntee. All rights reserved.