Up to $60 USD off AncestryDNA – just $59 USD! PLUS Save on AncestryHealth® and Ancestry Gift Subscriptions!
This EARLY BLACK FRIDAY deal was just announced and you can get the world's most popular DNA test kit – AncestryDNA – regularly $99, now just $59 USD!* The Holidays are around the corner – and this year the perfect gift is AncestryDNA! Your DNA reveals more than ever before—from your origins to your family's health. PLUS check out the sale on AncestryHealth® and the DNA plus Family Tree Bundle!
Save 40% and stock up now for the holidays with AncestryDNA for just $59 USD*!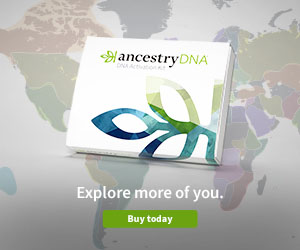 Save $60 on AncestryHealth® – just $119 USD**!
And the best deal? DNA + Family Tree Bundle, regularly $178 USD, now just $60 USD!
And save 20% on Ancestry Gift Subscriptions!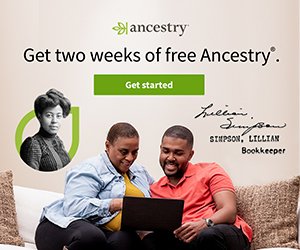 *Offers end 25 Nov 2020. Family Tree Bundle offer is for new and returning subscribers only and not for renewal of current subscriptions. Your subscription will automatically renew at $79.95 every three months after the introductory 3-month offer. If you don't want to renew, cancel at least two days before your renewal date by visiting the My Account section or by contacting us. See our Renewal and Cancellation Terms for further details.
**Offer ends 23 Nov 2020. The tests offered by AncestryHealth® are physician-ordered and are not diagnostic. The tests are not reviewed or approved by the FDA and are not available in NY, NJ, RI, or Guam.
©2020, copyright Thomas MacEntee. All rights reserved