Celebrate Mother's Day with AncestryDNA – just $59 and discover your "mom genes!"
This Mother's Day – Sunday, May 10th – you can find out more about your "mom genes" with the AncestryDNA Mother's Day Sale! Whether you want to know more about ancestry and ethnicity OR get a snapshot of your genetics based on a select set of health conditions, don't miss this sale!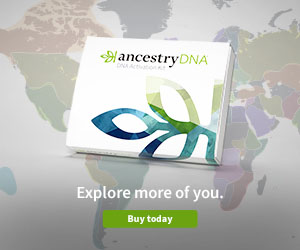 Right now you can save 40% on AncestryDNA – the world's most popular personal DNA test kit – and pay just $59*! Take advantage of the AncestryDNA Mother's Day Sale now through Sunday, May 10th and discover more about your own ethnicity.
---
Save 50% on new AncestryHealth® – Just $99!
Now your DNA reveals so much more with AncestryHealth®. Experience everything in AncestryDNA®, plus get a snapshot of your genetics based on a select set of health conditions along with tools and resources to help you plan next steps with a healthcare provider—from lifestyle changes to consulting genetic counselors.  Regularly $149, now just $99! VIEW DETAILS
---
AncestryDNA COVID-19 FAQ
You may have questions related to AncestryDNA test kits and shipping, using the test to detect COVID-19, etc. Click HERE to access the AncestryDNA COVID-19 Frequently Asked Questions.
---
Don't Delay! Save 40% TODAY!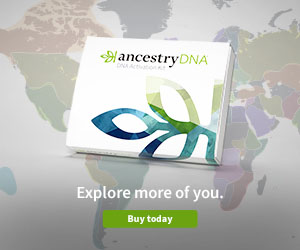 It can be so easy to let a sale like this pass you by. Don't tell yourself you'll remember to purchase AncestryDNA over the weekend . . . you will probably forget! Get AncestryDNA® for just $59* and AncestryHealth® for just $99** NOW!
*NOTE: Sale valid through Sunday, May 10th, 2020. Shipping and sales tax NOT INCLUDED.  AncestryHealth® not available in NY, NJ and RI.
**AncestryHealth® includes laboratory tests developed and performed by an independent CLIA-certified laboratory partner, and with oversight from an independent clinician network of board-certified physicians and genetic counselors. The test results are not diagnostic and do not determine your overall chance of developing a disease or health condition. The tests are not cleared or approved by the U.S. Food and Drug Administration. You should consult a healthcare provider before taking any action based on AncestryHealth® reports, including before making any treatment, dietary, or lifestyle changes. AncestryHealth® is not currently available in New York, New Jersey and Rhode Island.
©2020, copyright Thomas MacEntee. All rights reserved